Randazzo's Pizzeria
306 Ditmas Ave, Brooklyn, NY 11218
Order now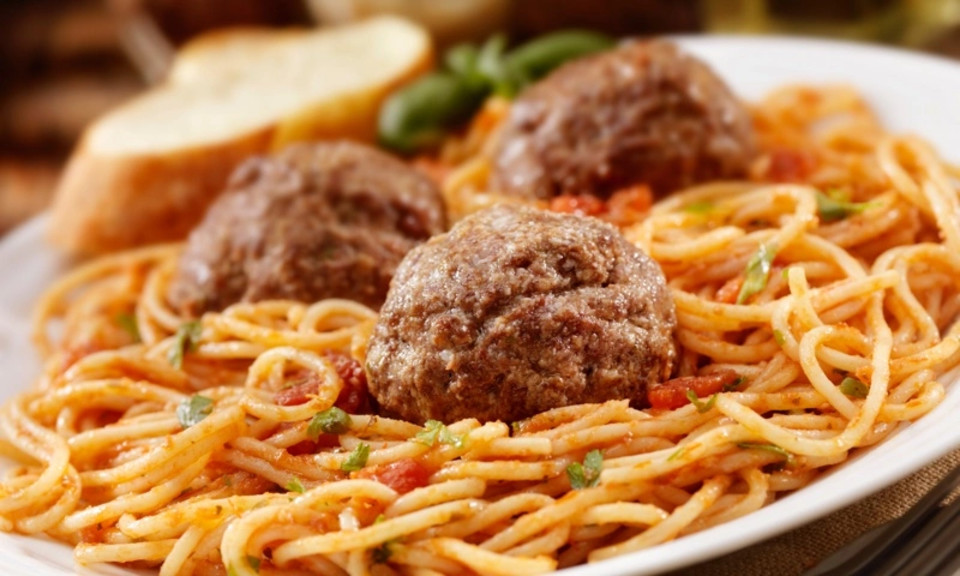 Mara
The sausage rolls are really great, bear in mind they do not come with a dipping sauce so you have to order extra if that's what you like. I've also tried their garlic knots and chicken soup in the past. The garlic knots were good, plenty garlicy... which is sort of the point isn't it? But the chicken soup was weird. Not... bad... necessarily... just weird.
Mimi
Pancakes were good (the syrup is pretty sweet so be careful not to dump it all on the pancakes like I did). The sandwich tastes exactly like the ones you get from the corner stores, so that's a big plus for me.
Jacqueline
Great selection of pizzas and sizes. All the food was good- just wish the sauce for dipping wasnt so watery! Loved the regular pizza- nice dough and generous with the cheese. Will order again!
Vincent
Unbelievable pizza and pasta! I order from here all the time. By far the best in the neighborhood, maybe even in all of Brooklyn.
Anthony
Great service. The mini pizza is the best bang for your buck just tell em extra crispy
Lilith
We love their pizza. Our fave is the mini pizza only $8 ( but must order the minimum & a sm salad $5 does the trick- the salad is loaded w onions, also black olives frm the can that taste metallic- I try to request no onion but they dont leave them out! & will soon request no black olives hopefully theyll see & customize). I like that they offer option to make the pizza thin crust- both ways are delicious.
Inna
Food was on point. I ordered the antipasto salad which was fresh and margherita pizza which was very flavorful and arrived relatively warm. Delivery was very fast, about 30-40 min. I will definitley be ordering from here again!
Victor
Good food, reasonable prices, on time delivery. What more can you
ask for. Maybe not for those requiring fancy cooking, but a good menu, and everything I have ever had there in the restaurant or delivery by Seamless was good.
John
Consistently excellent quality ingredients and preparation. (Eg fresh mushrooms, not canned, from what I can tell.) Much more flavorful overall than local competition.
Rafael
One of the best pizzerias ever since i was a kid i pass there everyday i was 12 now am 24 woww right hahahaha but yeah i love pizza
1B%
About us
American, Breakfast, Dinner, Italian, Lunch Specials, Pizza, Subs
Today

Delivery: 11:30 AM - 10:30 PM

Takeout: 11:30 AM - 10:30 PM

Delivery

Monday:

11:30 AM - 9:30 PM

Tuesday:

11:30 AM - 9:30 PM

Wednesday:

11:30 AM - 9:30 PM

Thursday:

11:30 AM - 9:30 PM

Friday:

11:30 AM - 10:30 PM

Saturday:

11:30 AM - 10:30 PM

Sunday:

12:30 PM - 9:30 PM

Takeout

Monday:

11:30 AM - 9:30 PM

Tuesday:

11:30 AM - 9:30 PM

Wednesday:

11:30 AM - 9:30 PM

Thursday:

11:30 AM - 9:30 PM

Friday:

11:30 AM - 10:30 PM

Saturday:

11:30 AM - 10:30 PM

Sunday:

12:30 AM - 9:30 PM